From Tech to Travel
How Anoop's Passion Blossomed into an Encore Career
Having worked most of his career in IT and telecommunications at major corporations, Anoop Mittra never imagined he would start a travel agency. But with a pending election, an uncertain economy and several mergers and acquisitions, he was ultimately laid off from his seemingly stable job.
Though Anoop quickly found contract work in his field, he was left wondering how much control he had over his future.
"That's when I started to think, 'Why not start something on my own?'" he says.
Turning the Page on a New Chapter
Whether divine intervention or serendipity, Anoop stumbled upon a magazine profiling low-cost franchises while he was out shopping one day. As he paged through, he came across Cruise Planners, a home-based travel advisor franchise, and was immediately intrigued.
"I always loved to travel, and I had done a lot of it in my corporate life," Anoop says.
He started researching the company more and talking to existing franchise owners.
Starting Part-Time
Anoop started working his Cruise Planners franchise part-time while still maintaining a full-time contract job for a large telecommunications company. He had no prior experience as a travel professional, so he relied on Cruise Planners' comprehensive training and tools to grow his business and become a travel agent.
"Cruise Planners provides the sales support, marketing, technology, and brand recognition – it all adds up to help us be successful," he says.
Eventually, Anoop grew his travel advisor business so much that he left the corporate world for good to focus full time on his Cruise Planners travel franchise. Today, his sales are well over $1 million annually.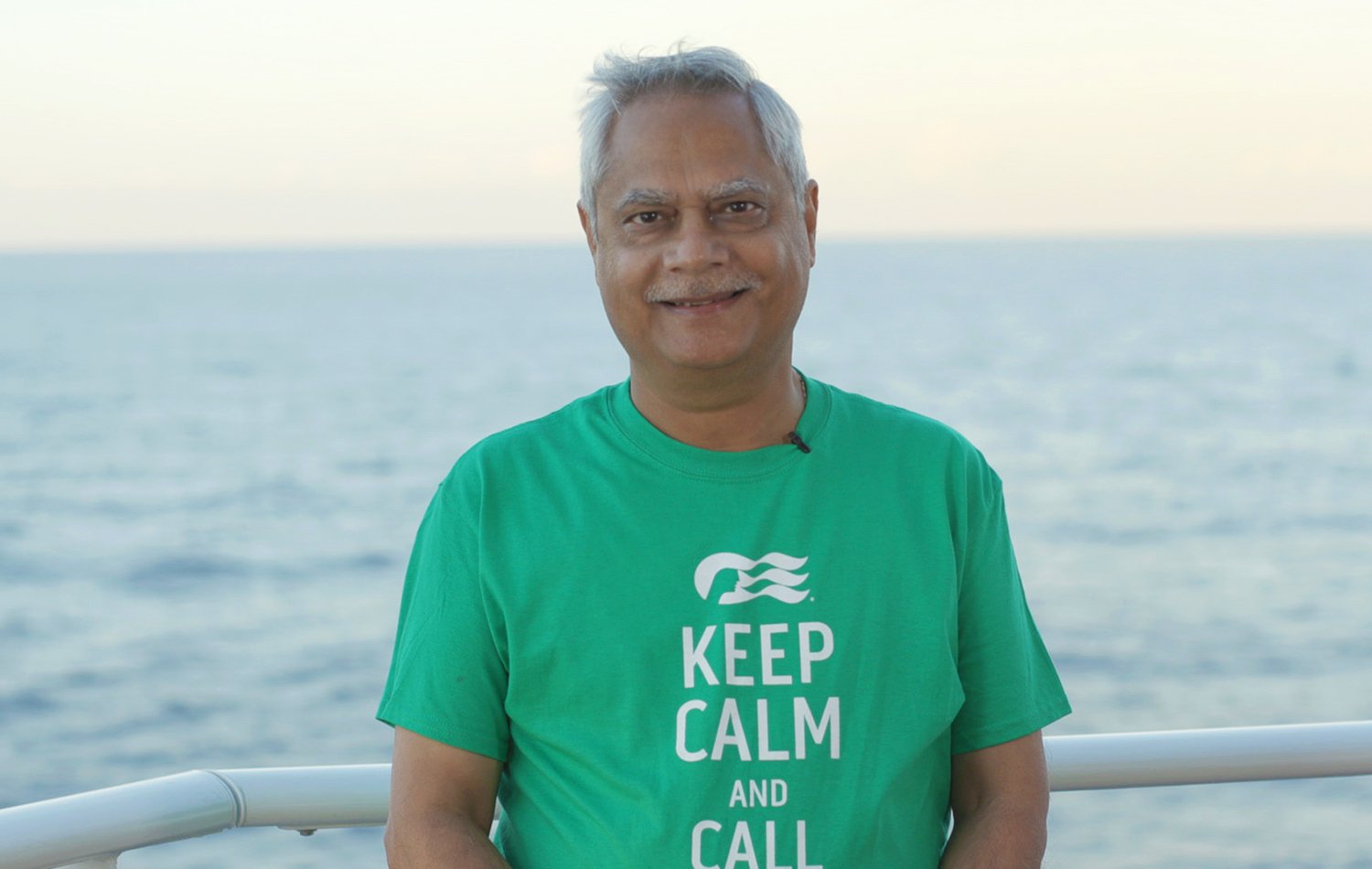 Anoop spent most of his career in tech at major corporations before being laid off. His passion for travel led to a thriving second career with Cruise Planners
Taking Control
The freedom of being a business owner was liberating.
"In my corporate life, I was in a nine-to-five routine, and I answered to a boss," Anoop says. "Now, I get to decide my hours. If I want to work in my pajamas on a Sunday, I can do that. If I don't want to work on a certain day, I can do that too."
Not only could Anoop decide when and how he worked, but with Cruise Planners' proven, home-based model and award-winning technology, he could decide where he worked, even while traveling.
"There's a lot of flexibility. I can travel all over the world," Anoop says. "Recently, I was on a safari in Africa, and I didn't miss a single opportunity. I was booking business while I was on the trip."
Finding a Passion
As a travel advisor, Anoop is passionate about helping his clients plan amazing trips all around the world including river cruises in Europe, tours of India and beach getaways in the Caribbean.
"Travel is the only thing you buy that makes you richer," Anoop says. "Travel is my passion, and it gives me joy to go around the world and help others do the same."