The Best Home-based travel business opportunity

Start your own travel agency with the nation's leading travel agency franchise. Cruise allows you to work from home, create your own schedule, and travel the world as a home-based travel agent. Cruise Planners has been ranked as the #1 travel franchise by Entrepreneur Magazine every year since 2002. What started off as a small travel agency in 1994 is now the largest and most awarded travel agency franchise in the country. Cruise Planners work from home travel agents earn the highest commission in the industry selling all kinds of travel with advanced booking tools that allow you to work wherever and whenever.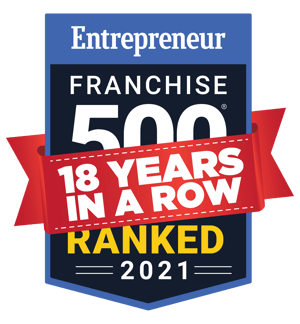 With Cruise Planners, you'll receive the support, training, and tools needed to establish your business as a home-based travel agent. There are hundreds of helpful webinars and courses available through Cruise Planners' own Cruisitude® Academy. We've created a variety of resources to support franchise owners while they are setting up their businesses and to help them grow their businesses. Our STAR (Sales Training to Accelerate Results) University is an in-person training and provides the support of an experienced Home Office Team. You'll also gain access to your own travel agency website, mobile application, and online proprietary tools for researching and booking multiple components of travel – we make it easy for you to get clients, manage those relationships and close sales.
Why You Should Become a Home-Based Travel Agent With Cruise Planners
An Affordable Home-Based Travel Business Opportunity
Cruise Planners is an affordable home-based travel business opportunity that is a tremendous value at our regular $10,995 franchise. We also have special incentives available for military personnel and first responders as well as discounts for travel industry professionals. Cruise Planners' unique combination of low-cost and high value makes us the best low-cost franchise opportunity available.
No travel experience necessary
One of the best the best aspects about Cruise Planners is that many of our successful work from home travel agents didn't have any travel experience prior to joining. Cruise Planners' focus on providing extensive training and support, world-class marketing, and advanced technology is what provides the foundation for success. We pair you up with a business development coach offering one-on-one calls every other week, on-demand training videos, weekly CP LIVE broadcasts from headquarters, STAR University and much more!
Innovative technology
As a Cruise Planners home-based travel agent, you can expect nothing less than cutting-edge high-performance technology, right at your fingertips.
Cruise Planners travel advisors have 24/7 access to a variety of advanced tools whether they are home, on the go, or even while they are traveling:
CP Maxx: A sophisticated Customer Relationship Management (CRM) tool and live inventory online booking system
A fully functional mobile app so you can manage your business from anywhere
Your own personalized website – not a page on a corporate site
Group registration tools to maximize your sales revenue
Cruise Watcher: checks for new itineraries and price reductions to get the best deal for your clients
Triggered emails: hands-free email program to keep you connected to your clients
Online on-demand travel advisor training
We also offer our travel advisors tools specific for their clients to utilize. Some of them include but are not limited to: booking directly through travel agents website, online portal for your clients to manage their trips, mobile app to book trips, see upcoming trip information and access destination guides.
The experience of industry leaders
Joining Cruise Planners as a home-based travel agent franchise owner means you will be benefiting from an insightful and influential executive team who sit on advisory boards for all major cruise lines, tour companies and many industry-leading companies.
Cruise Planners has been awarded some of the most prestigious awards within the travel industry: honors and awards from travel partners; Marketing and Technology corporations; and leadership awards.
Top Workplaces, Sun-Sentinel
INC 5000 List - Fastest Growing Company, INC Magazine
Gold Magellan - Unleash Your Travel Instinct, Magellan Awards
Elite Agency of the Year, Norwegian Cruise Line
Travel Weekly's Power List, Travel Weekly
Boundless

Travel

!
Traveling is one of the best perks of being a travel agent. Travel agents need to find out what travel destinations are like, experience the cruises and live through the excursions –what better way to do that then book an actual trip for themselves? This is considered "work" or part of the job. Clients want to book with an expert travel advisor who knows all the ins and outs of the trip. Not only does this make the clients feel you have a personal connection or touch with travel – but they get the vibe their agent knows what they are doing, making them feel that booking their dream vacation with you is an excellent choice.
On top of being able to work and travel the world simultaneously, being a travel advisor can get deep travel discounts. The cruise lines offer familiarization (aka FAM) trips to agents – these can be either low-cost or even FREE to you. It's an added perk many of our Cruise Planners advisors take advantage of.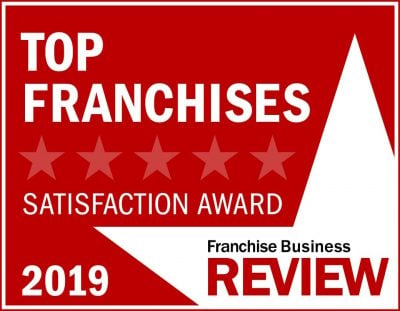 Ready to Learn More?
Join us for our next travel franchise webinar to see why Cruise Planners is one of the best home based businesses to own.