Travel Industry Professionals
Take Your Travel Business to the Next Level
Are you a travel industry professional looking for better tools and technology from your current franchise or host? Or are you an independent travel agent who craves back-office support? Cruise Planners is the right choice for you!
We were founded by travel agents, so we understand better than anyone the needs and demands of travel professionals. Since 1994, Cruise Planners has been helping travel advisors with our cutting-edge proprietary tools, award-winning marketing support, instant credibility with American Express Travel affiliation, and ongoing training and business development coaching.
We offer a reduced franchise fee exclusive to those with previous professional travel industry experience.*
Some Experience in Travel Industry - $6995
Retail Experience in Travel Industry - $3,995
Seasoned Travel Advisor - $695
*Terms and conditions apply. Speak with a Franchise Development Manager for details.
The Best Technology in the Industry
We provide all our travel advisors with powerful yet simple-to-use technology. In other words, we do the heavy lifting, so you can focus on selling travel and serving your clients. Our award-winning and industry-leading technology includes:
CP Maxx™, our proprietary booking engine and customer relationship management tool
Live booking and synching of reservations with all major cruise lines and many tour operators
Mobile booking technology to run your business anywhere at anytime
Client mobile app
Integration with Amazon Alexa
Marketing to Get Your Name Out There
Our marketing is award-winning and designed to get your name in front of the right people at the right time. And the best part? We don't charge hefty marketing fees. Our marketing includes:
Customized direct mail pieces
Weekly eblasts
Luxury-focused e-newsletter for select clients
Social media management program
Client segmentation data
Beautifully produced magazine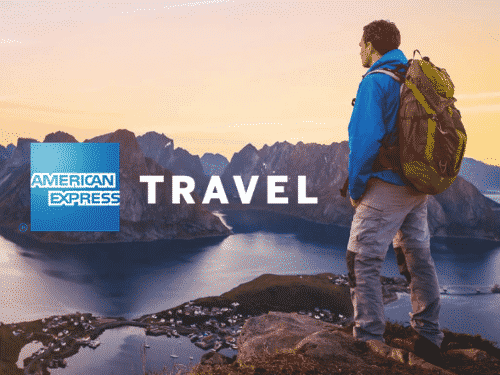 Brand Recognition with American Express Travel
Cruise Planners is the only travel franchise with an American Express Travel Affiliation, which brings you immediate credibility and brand recognition that our competitors can't provide. Plus, you'll get access to exclusive American Express Travel benefits like:
American Express Cruise Groups
Pay with Points
Cardmember Benefits
Use of "Blue Box" Logo
Exclusive Cruise & Tour Promotions and Deals
Highest commissions in the industry
Serving your clients will always be your No. 1 priority, and at Cruise Planners, we make sure you reap the rewards of your hard work. Our buying power and long-standing relationships with suppliers mean you will earn the highest commissions in the industry. You will also have 100% ownership of your clients.
100% Dedicated to You
Unlike some of our competitors, our home office doesn't sell travel. We are here to support you, not compete against you! With Cruise Planners, you will get a dedicated business development coach who acts as a strategic partner to help grow your business. We also provide regular, ongoing training and events to ensure you have the knowledge necessary to be successful.
The grass is greener with Cruise Planners. Talk with us to see how you can make the switch today!