A Firefighter's Journey to Becoming a Travel Advisor
How Andy Popick serves his community and his clients
Andy Popick still remembers the excitement he felt when he first visited a local fire station in Hollywood, Florida as a child.
"I had an early interest," he recalls. "I wanted to see the equipment and learn about it."
It's no surprise that Andy's early passion would lead him to pursue a career in the fire rescue service, where he still actively serves as a Battalion Chief. What might come as a surprise, though, is Andy's other job: travel advisor.
Climbing the Ladder: A Career in Fire Rescue
Andy has been working in fire rescue for 33 years. He started as a firefighter and paramedic before climbing the ladder to his current rank of Battalion Chief. As a Battalion Chief, Andy oversees multiple fire stations and is responsible for scheduling staff, coordinating trainings and certifications, and responding to fire and emergency medical calls. It's a high stress job, but it's one he's truly passionate about.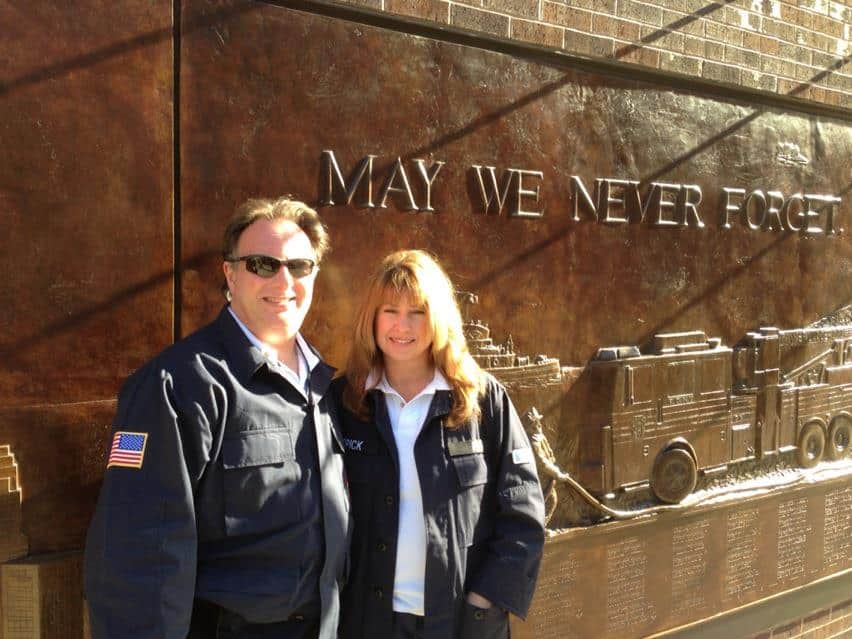 Andy and his wife Lily enjoyed planning trips for their friends in the fire and healthcare fields.
Nurturing a Second Passion
Outside of fire rescue, Andy has another passion: travel. He and his wife Lilly, a nurse, found themselves frequently planning trips with their friends who work in the fire and healthcare field.
"Every year, we'd do skiing trips, white water rafting trips, cruises, and some all-inclusive trips," Andy says.
Andy and Lilly would plan and coordinate the travel arrangements for everyone on each trip. It got to the point where the two of them thought, "Why aren't we doing more with this?"
Turning a Passion into a Second Career
One fateful day, Andy met with a friend who was very involved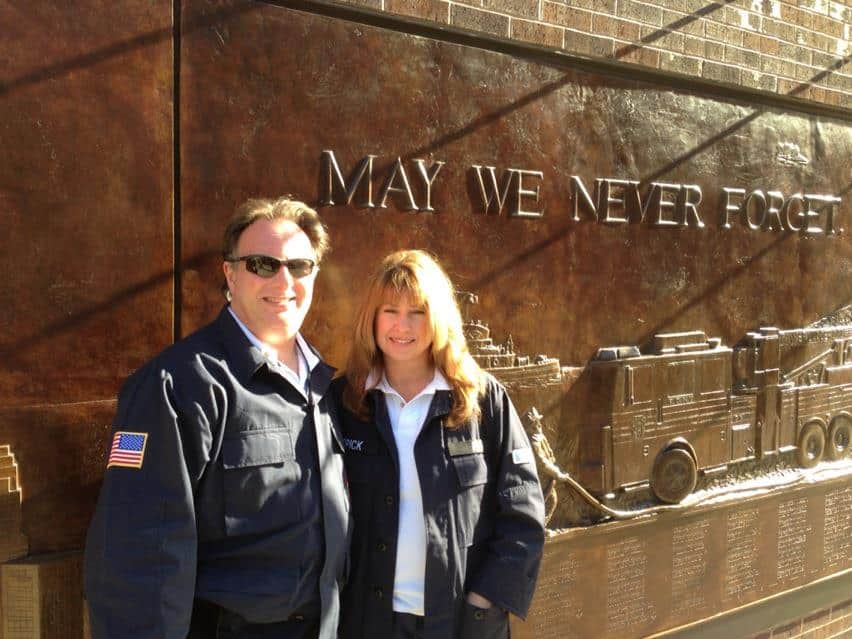 Andy and his wife Lily enjoyed planning trips for their friends in the fire and healthcare fields.
with entrepreneurship in Broward County, Florida. His friend's organization had recently honored Michelle Fee, CEO and founder of Cruise Planners. Knowing that Andy loved to travel and frequently planned group trips, his friend encouraged him to look into buying a Cruise Planners franchise.Andy didn't jump at the opportunity at first. While he loved planning trips, he admits, "I wasn't interested in a franchise. I didn't have time to run a business full-time."
As he did more research, he quickly found out Cruise Planners wasn't like most other franchises. Cruise Planners franchise owners work from home and are in complete control of their schedules, whether that means working part-time or full-time.
Furthermore, Andy appreciated the low-cost franchise fee, which meant he would be taking on less risk.
"I had looked at other types of franchises and I would've had to pay $100,000 or more," Andy says. "The cost of a Cruise Planners franchise was very reasonable."
The reasons to dive in were adding up. What sealed the deal was when Andy found out that he already had a personal connection to Cruise Planners. He had worked with Michelle Fee's son through the fire department.
So, in 2013, Andy took the plunge and purchased a Cruise Planners travel franchise.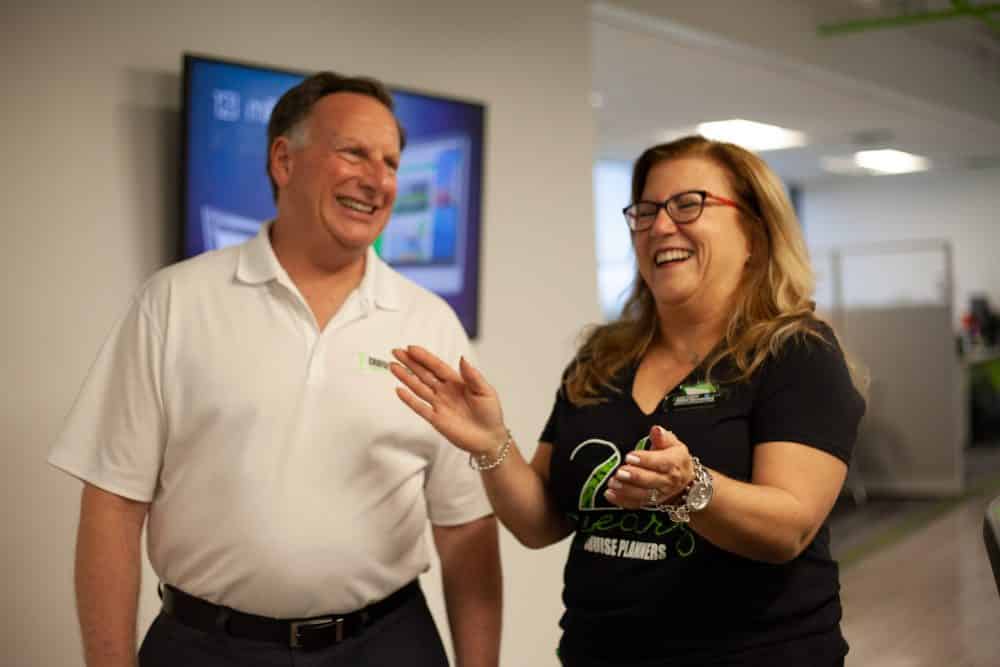 Andy had no formal travel experience. His business development coach, Alina, provides him one-on-one support to help grow his business.
Getting the Support to Grow a Thriving Business
Opening a new business is never easy, especially if you are working another full-time job as Andy does. But Cruise Planners provided Andy the training and tools to hit the ground running.
"The business development coaches are a phenomenal asset," Andy says.
They provided him with personalized training to learn about the travel industry, the systems needed to run his travel advisor business and helped him establish a business plan for growth.
Andy valued the many tools in place to help him establish his business, such as hands-free marketing, a robust booking system, and mobile-friendly technology that allows him access to his clients from anywhere.
"I probably wouldn't be running my business if I didn't have all that infrastructure that Cruise Planners offers," Andy says.
Finding His Niche: How Andy Turned Friends and Colleagues into Clients
One of Andy's biggest keys to success was tapping into his personal network to grow his client base. He was already planning group trips for his family, friends and colleagues, so he utilized that to jumpstart his business.
"In my first year, I put together a small group trip from my friends in fire rescue," Andy says. "It turned out really well and from there, expanded exponentially. Now we're up to 54 people in our next group trip."
Andy took the success of his group trips to grow his client base even further. He now provides travel advisor services to a network of public service professionals, including firefighters, paramedics, police officers, military personnel and healthcare professionals.
Andy even found his business associate through a group trip he planned. Phil Benincasa, a retired fire Captain, booked into one of Andy's transatlantic cruise groups. The two hit it off poolside and became quick friends. Phil has now been working as Andy's associate for the past two years and has helped grow his first responder client base even further.
"Phil's background as a first responder lends credibility to those of our clients in public service." Andy says. "We have many common friends that have become our regular clients."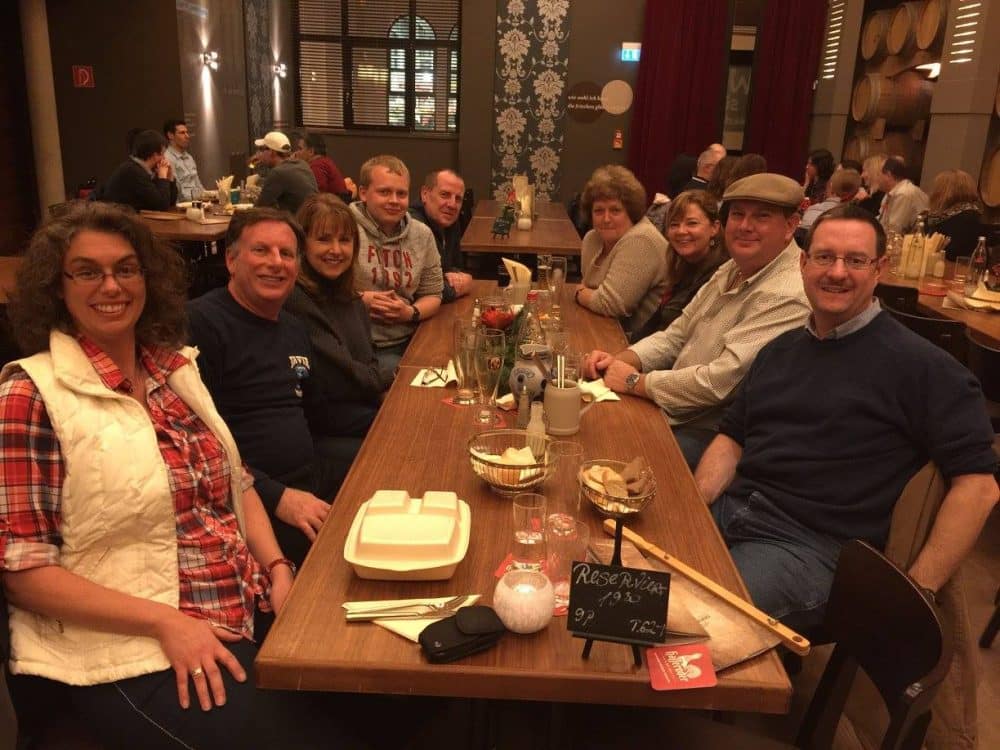 Andy used his personal network to plan group trips and grow his client base among the first responder community.
Travel and Fire Rescue: It's About Helping Others
Although seemingly very different, Andy finds many similarities between his job as a Battalion Chief and as a home-based travel agent. In both positions, Andy is required to juggle a lot of moving pieces. Whether it is ensuring multiple fire stations are appropriately staffed or planning a trip for a client with multiple destinations, Andy says organization and communication are key.
Above all though, the gratification that Andy feels from helping others is the most unifying thread.
"I like being able to make a difference in someone's life," he says. "Whether that's by serving my community or being able to deliver an unforgettable vacation to someone who may have thought it was out of their reach."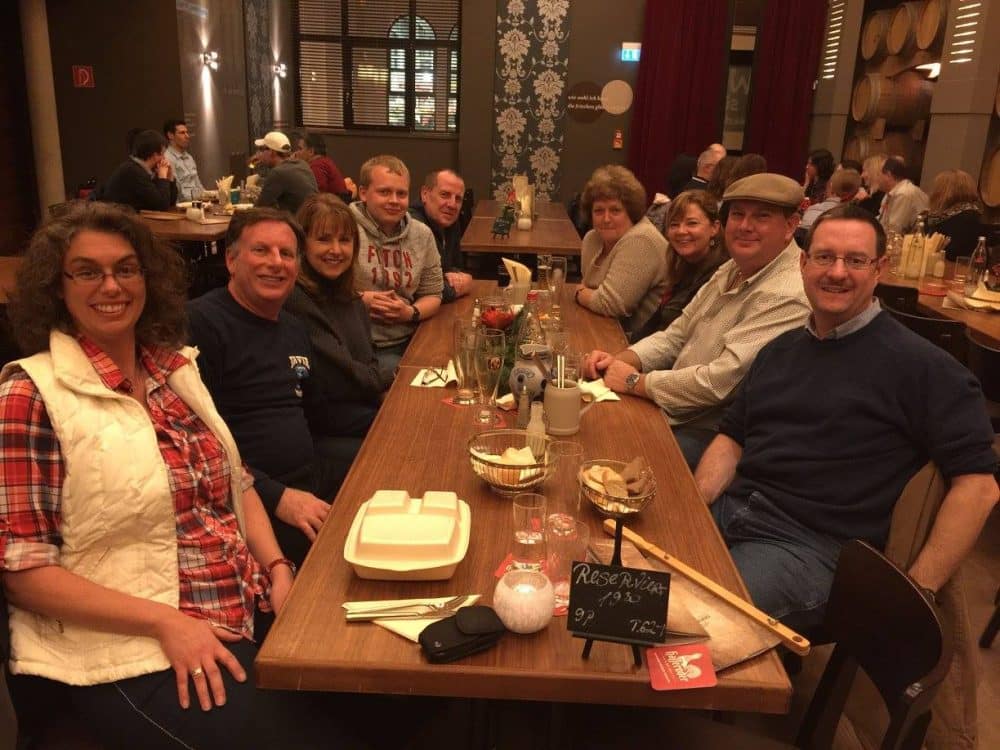 Andy used his personal network to plan group trips and grow his client base among the first responder community.