Double Amputee Finds Purpose and Success as a Home-Based Travel Agent
"It's a pain to put on your legs then take off your legs," Debra Kerper admits. "But I've been blessed with a positive attitude," she jokingly laughs.
It would be easy to forgive Debra if she didn't have such a positive outlook and good sense of humor. In her early 20's, she was diagnosed with lupus, an autoimmune disease that occurs when the body's immune system attacks its own tissues and organs. A few years later, she developed a serious infection that ultimately led to the amputation of her right leg. Eventually, further complications would lead Debra to have her left leg amputated as well.
A young mother at the onset of her health problems, Debra has never let her physical limitations hold her back. She simply couldn't afford to.
"I had two very small children," she says, "so I had to be OK. I had to raise those kids."
Primarily confined to a wheelchair, Debra was searching for a purpose and found an unlikely calling as a travel advisor. An avid traveler herself, she wanted to leverage her own experiences to help people with disabilities see the world. Today, driven by that same mission, Debra has grown her travel advisor business to nearly two million dollars in annual sales, and she has done it all from her home.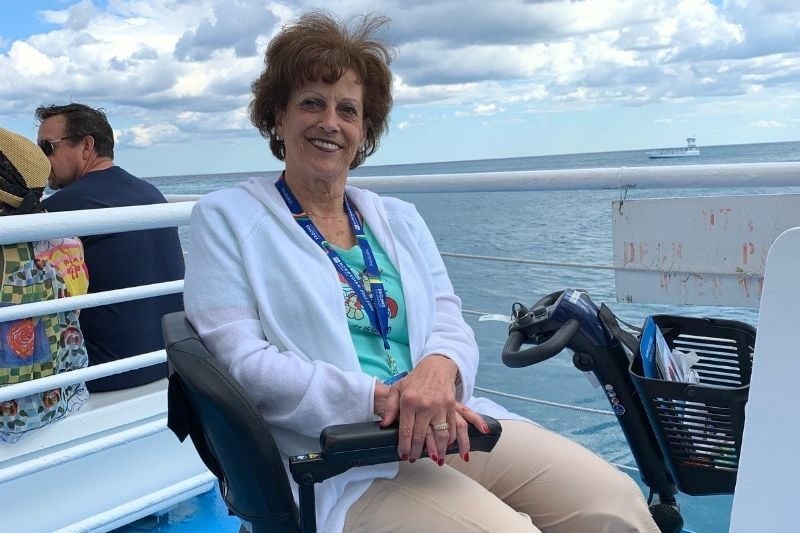 Cruise Planners' Home-Based Business Model Provides Needed Flexibility
Because of her health problems, doctors recommended Debra not work. But a self-described "doer," she quickly became bored.
Debra ultimately found Cruise Planners, the nation's largest home-based travel franchise company. As a Cruise Planners franchise owner, Debra owns and operates her own full-service travel advisor business from home and helps clients plan amazing vacations of all kind including tours through Europe, African safaris and all-inclusive resort vacations. The home-based model gives Debra the flexibility to work when and how she wants, which is important given her many health complications.
"If I need to go to a doctor's appointment, or if I want to work just part-time, I can do that," Debra says.
In 2018, Debra was hospitalized after breaking her hip. Never one to slow down, she kept working.
"I was able to run my business from my hospital bed," she says. "I never missed a beat."
Cruise Planners Provides Resources to Grow Her Home-Based Business
In addition to the flexibility, Cruise Planners also provides Debra robust resources and support to grow her home-based business, including comprehensive marketing, industry-leading technology, a personal business development coach and ongoing training.
"Cruise Planners provides so much to help you be successful," Debra says. "My business has truly exploded."
Perhaps the most important thing Cruise Planners has given Debra is a sense of belonging and purpose.
"Cruise Planners has created such a family atmosphere," she says. "From the Home Office Team members, to my fellow travel agents, to my clients—they literally fed my soul."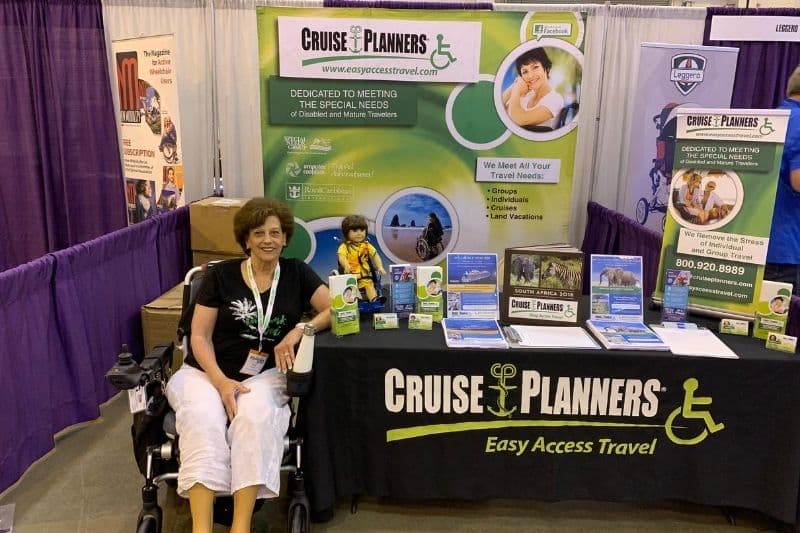 Making Travel More Accessible
While Debra appreciates the financial success she has earned, she continues to be driven by her original mission to help others with disabilities travel the world.
"I believe travel needs to be accessible to everyone," she says. "Just because someone doesn't have the use of their legs or their sight or their hearing doesn't mean they don't have the same wants and desires as everybody else."
And although it may require some extra planning by her as a travel professional, Debra is working hard to prove travel is possible for those with disabilities.
"Stop listening to your neighbors and friends who say you could never go to a particular destination," she laughs. "We have vendors all over the world that want to help you see their country or their city, and we make it happen."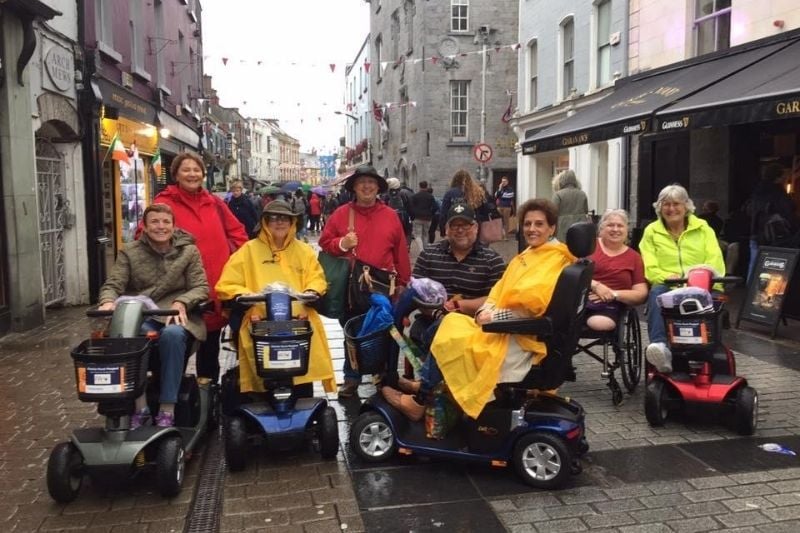 I Can't Believe This is My Life
When Debra reflects on all the challenges she has overcome in her life, she sometimes wonders how she got to where she is.
"I look in the mirror sometimes, and I can't believe this is my life," she says. "I have been to so many places, and I get to do all these great things with wonderful people, and I have the support of Cruise Planners that has changed my life both personally and financially."