Michelle Fee
Chief Executive Officer and Founder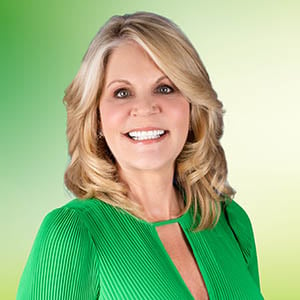 Long before home-based travel agents were even heard of, Michelle Fee, a young mom, travel advisor, and visionary founded Cruise Planners, an unconventional business model designed to change the travel world.
Since 1994, Michelle Fee has led Cruise Planners, ensuring travel franchise owners have the technology, marketing, and training they need to be the best in the industry. From the original training class of five Cruise Planners® travel advisors to the ongoing training classes of more than 100, Michelle continues to take a hands-on approach to ensure Cruise Planners® travel advisors are empowered and equipped for success.
Michelle's passion, determination, and heart all contribute to the positive reputation Cruise Planners has throughout the travel and franchise industries. In 2015, AmaWaterways named Michelle the godmother of the AmaSerena, one of the most prestigious recognitions bestowed on industry leaders. She has received numerous accolades including being named an Entrepreneur of the Year finalist on the national level by EY.
Michelle is a devoted advocate for Cruise Planners® travel advisors, sitting on the advisory boards of Royal Caribbean International, Norwegian Cruise Line, Celebrity Cruises and the Cruise Line International Association (CLIA), as well as the Executive Forum for Carnival Cruise Lines.
Hometown: Miami, FL
Favorite Vacation Spot: Africa
Bucket List: Iceland
My Cruisitude® Definition: Cruisitude® is a way of life, one that most all Cruise Planners live by! My Cruisitude® is at its best when I'm hanging out with our CP travel advisors, at our Convention, on an inaugural sailing or anytime we all get together. The green machine comes out in all of us!