Why Being a Cruise Planners® Travel Advisor is One of the Best Encore Careers
A FLEXIBLE SECOND CAREER
Looking to stay active professionally while doing something you love but without having to report to someone else? Cruise Planners is a low-cost franchise opportunity that is an ideal second career for both retirees and those preparing for retirement. You'll get to decide if you work the business part-time, full-time or as just a hobby.

TURN ANY EXPERIENCE INTO A TRAVEL CAREER
Being a Cruise Planners® travel advisor is both a rewarding and fun job, allowing you to earn an income while helping travelers make their vacation dreams a reality. Best of all, you don't even need prior travel experience to start your own travel agency – we'll train you.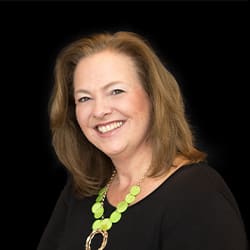 "GETTING LAID OFF WAS THE BEST THING THAT EVER HAPPENED TO ME"
– Sue Palenik, Cruise Planners® Franchise Owner
TOOLS YOU CAN USE
As a local travel agent, you'll get to travel too, and with Cruise Planners' technology, you can start a business at home and run it from anywhere. The tools are designed so even those who shy away from technology can become techsperts.


REAL PEOPLE, REAL SUCCESS
Rick and Alison (seen above) work their Cruise Planners® franchise as a team and are living the dream as they run their business on the go – or by the pool!
For Sue, a layoff meant finding a new career after 50 and also the chance to make a living doing something she loves. Best of all, the flexibility of owning a Cruise Planners® travel franchise has allowed her to take her business with her as she relocated to be closer to her new granddaughter.
Ready to begin your next career? Let's get started!